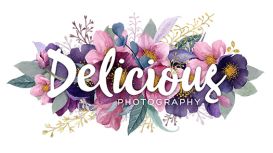 Delicious Photography, I'm Kathryn a documentary wedding photographer based in Accrington, Lancashire. I cover weddings in Lancashire, West Yorkshire, Cheshire and the Lake District, i'll go anywhere if you ask me nicely!
My style is natural, modern and romantic wedding photography that reflects who you are as a couple, telling the story of your wedding as it unfolds, all the thoughtful details, the tender moments, the belly laughs that make your stomach hurt and most importantly the love.
I love my work as a wedding photographer and would love to be a part of your special day. I'm lucky enough to have worked at some of the best wedding venues in the North West and within Lancashire. Being a professional wedding photographer isn't just my job, it's the thing I love to do most and I put my heart and soul into every wedding I photograph.
Services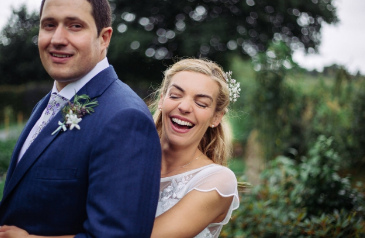 If you've come this far, you're probably looking for a photographer who will capture your day naturally, unobtrusively and blend in with your guests so that you don't have to worry about spending hours standing outside for photos! You can find out more about me here but let's talk about my approach to your wedding day.
I'm a laid back, smiley and relaxed documentary photographer and I absolutely LOVE weddings! I'm a people person and can talk to anyone, my mum used to say if I ever got kidnapped they would return me straight away for talking too much, not much has changed!
In the morning i'll float around snapping the laughter, the nerves, the dress you've searched high and low for, the details you've used ten pinterest boards to decide on, your loved ones surrounding you as you prepare for the big day ahead. I'm more than just your photographer, I'll be on had to help with those stubborn buttons, pin your groomsmen's flowers and make your day flow seamlessly because to me, its just like being at my best friend's wedding.
Throughout the day i'll blend in amongst your family and friends, capturing the spontaneous moments you might have otherwise missed, of course there will be a few moments where we'll set up a few important photos to capture the people who mean the most to you. Then we'll sneak away together for a walk, usually the first time you'll have been alone together, and whilst you whisper about how you nearly cried when you saw each other, how auntie Irene is a bit tiddly already, i'll snap away those natural moments and we'll spend some time creating the beautiful relaxed portraits that reflect who you are as a couple without you feeling awkward and formal, and I promise I'll never say cheese!
Reviews and Ratings
For anyone planning a wedding in Lancs or the North West, I can 100% recommend her, she made me feel so comfortable, and like I awkwardly wanted to ask her to be a real life best friend. Kathryn... there's a glass of prosecco waiting for you next time you're in Horwich.
What an absolute joy to take my girls to Kathryn's studio, so welcoming and fabulous environment for the kids to feel comfortable. Can't wait to see the pictures. Thank you so much.
I have just watched the beautiful video you did for my daughter Katie and Peter Doyle. It really is beautiful. Thank you we loved it.