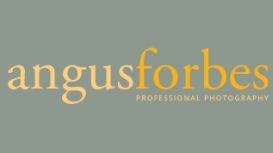 I'm Angus Forbes, an experienced and professional Photographer with over 20 years experience of Commercial and Wedding Photography. Based in Blairgowrie, I regularly work as a Photographer in Dundee, Perth, Fife, Edinburgh and Aberdeen with the occasional trips further north or south.
I run a small but very professional business, fully insured and I pay my taxes, I don't do cheap jobs for cash under the table. Over the last 20 years, I have photographed in excess of 1000 Weddings and worked with some incredible businesses, I am lucky that I enjoy my job and every day doesn't seem like work at all.
I have photographed Weddings all over the world and as a commercial photographer I have photographed : Musicians, Politicians, Members of the Royal Family, Aeroplanes, Cars, Students, Holiday Homes, Cheese, Sheep, Celebrity Chefs and haggis – and I have loved every minute of it.
---
Services
Wedding Photographer in Dundee, Angus Forbes has over 20 years experience providing customers with outstanding wedding pictures, Angus describes himself as a Creative Wedding Photographer and he will work with you to create fantastic Wedding Photos. Whilst you will likely have your own Wedding Photo Ideas you will be looking for some Wedding Photography Tips on creative Wedding Photography.
With every Wedding being different in ways such as location, time, style and size it can be hard for the wedding couple to find a perfect photographer. With over 20 years worth of experience as a Scottish wedding photographer Angus Forbes has worked on just about every type of wedding style that you can think of, with that time I have found the balance of capturing natural photographs and taking a more hands on approach to the situation and making small groups to get those valuable group and portrait photographs.
Reviews and Ratings
We do not have any reviews about Angus Forbes Photography available right now.