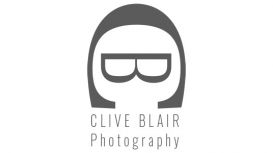 I'm an award-winning wedding photographer in Birmingham. I'm currently amongst the top wedding photographers in the West Midlands by Wedding Photojournalist Association (WPJA). Plus I'm a proud member of the exclusive West Midlands Selective.
As a centrally placed wedding photographer, Birmingham makes it easier for me to photograph weddings all over the UK and abroad. I've worked in places like Ireland, Jamaica and Mexico, and look forward to adding your event location to my growing list.
To help you relax and enjoy your day, my shooting style focuses on photographing people and their interactions with each other. The love and romance between you both. The natural unguarded moments that happen with your family and friends. Capturing the story-telling frames that stand the test of time.
This means capturing the spirit of what it was like to be at a wedding as a guest. No fussing or faffing about taking endless posed photos.
Business Verification Status
Reviews and Ratings
Clive is one of the most talented people I have ever had the privilege to meet. He handled our wedding with true class, facing a few difficulties head-on and still providing the best photographs I could ever have hoped for. I and my new bride couldn't have asked for a better photographer and have and will continue to recommend him to all we speak too.
Clive photographed our wedding at Moor Hall Sat 24th Oct. It turned out to be a rather wet day however Clive worked his magic by getting us outside on the grounds whenever he could and used every opportunity to make the most of guest shots, as well as the indoor lighting and space. He worked so well with our videographer (Always and Forever videos). I highly recommend them both!!Cannot wait to see the photos, Clive. Thank you for everything. Esther & Adam.
Amazing! We cannot begin to thank you enough for capturing every precious moment of our wedding, right down to the minor details. Your photos told a story of our day so naturally, perfectly timed and with absolute precision. Clive your work is first class, along with your brilliant customer service, warm and welcoming personality and ultimately your professionalism. Thank you so, so much, superb.