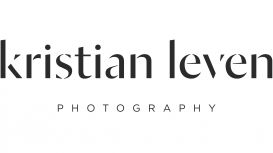 I'M KRISTIAN...
...and since the age of 15 I've had the dubious honour of being called out as a Ronan Keating look-a-like. It is an unfortunate fact that I can't even go to karaoke without having to replicate the dulcet tones of the Irishman, but thankfully photography has been my saviour, and spared me from a life-time of imperfect Ronan impersonations.
Whilst I've always loved photography, it wasn't until a few years ago that I realised what I really get excited about is capturing those spontaneous and significant moments that make up our lives - those moments that can't be rewound or paused.
And when I dig a little deeper I'm also fascinated by the relationships and interactions we have with each other, which is why I've always preferred taking natural, honest images that are a reflection of our real selves.
Whilst I love all things weddings, a big part of my life are the trips I take abroad with my camera, as I love exploring new countries, embracing new cultures and capturing the lives of the people I meet along the way. It's my chance to unwind and recharge the creative batteries, so that I'm fully prepared for the year ahead.
Photos
Gallery-1
Best of…2010-15:
Where do I begin with summing up the last 5 years? I think with an honest statement - as happy as I am with how it's all gone, I still feel there's so much more to give and produce. I honestly feel that this is just the beginning, that I'm just coming into a period where the best work is just around the corner. I've been incredibly fortunate (and in today's completely saturated wedding photography market that really isn't over-egging it) to be where I am today, and to have witnessed everything you see below. I've been booked to travel abroad to some incredible destinations, my wedding and travel work has been recognised internationally, and I've had a lot of fun along the way.
Gallery-2
Argentina: It's safe to say that I've been looking forward to being the photographer at Ashleigh and Tom's Mendoza wedding since we first sat around a table and spoke about it last year. "So we're gonna have it during the Argentinian summer, out in a vineyard, very relaxed, with the Andes in the background and as much Malbec wine as you can drink..." explained Tom. I didn't want to interrupt, but he might as well have stopped at Argentinian Summer...
It was seven years ago in Australia when Ashleigh first met Tom at a work Christmas party. Tom twiddled his moustache at her and suggested she join his band as their violinist. She accepted. They toured many venues, having a most wonderful time along the way.
Gallery-3
France:
Many things can lay claim to being a bit special. In no particular order, but I'd say lie-ins, hot showers, putting the fire on, and photographing a Chateau Rigaud wedding in the South of France would come pretty high up on the list! And so it was at the end of August, that I travelled beyond our shores to the southern reaches of France for Nina and Ben's wedding day at the Chateau Rigaud, near the scenic town of St Emilion.
Reviews and Ratings
Everyone who has seen the photos so far have commented on how incredibly talented you are and have congratulated us on finding such an amazing photographer. Having seen your work before we booked you we had total faith but you far surpassed anything we hoped for. We so miss the day but your photos are an incredible reminder of it. The greatest gift we could ever receive. Thanks so much again Kristian.
Kristian, the photos you have taken of our wedding day are absolutely mind blowing and they are so stunningly beautiful, I just cant thank you enough for the way you managed to capture the day. The photos of my mum and I, and my bridesmaids, getting ready on the morning of the wedding are just stunning, as are the photos of the wedding itself. You managed to capture so many of the best moments of the day perfectly on film. I just cant describe how precious some of the photos you have taken are to me and my husband. We will treasure them always and count ourselves so lucky to have had such a talented photographer take the picture of our special day. Thank you so much!
Oh my word… Your photos quite literally took my breathe away and brought tears to my eyes. They are beautiful, you have captured the enormity, emotional, intensely spiritual and the sheer and utter joy of the day in the most miraculous way possible. I must have looked through them about 20 times already, you have a truly exceptional gift not only in the output of the photo's but you were a pleasure to have share this with us on the day. May you only go from strength to strength.