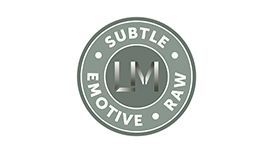 A team of three highly experienced photographers able to capture your wedding memories simply and effortlessly. Presented perfectly within some of the best wedding presentation products available. We prefer to document your day unfolding naturally rather than being an influence upon it.
We use available light wherever possible rather than using 'flash' photography. Allowing us to provide natural, relaxed imagery and to maintain a lack of awareness from guests. We can and often do, compose and arrange portraits but like to keep this minimal, without hindering the natural flow of the day.
Reviews and Ratings
How a photographer can understand you so thoroughly in just a few short meetings is amazing. I knew when I met Linus that I needed him to be my photographer and it's the best decision we made. The documentary style of his images speaks of the day how it really was. It's not all glamour and posing, smiling for the camera. It's capturing real emotions. Showing the day how it really was, from ugly crying to hysterical laughing! Linus managed to be invisible most of the day... there are shots where I didn't even notice he was there! Linus adapted to the day as it evolved including an impromptu speech by myself, and captured everything effortlessly. I would thoroughly recommend the photo film to anyone as it gives you audio of he day which can otherwise be forgotten! Amazing!!
Thank you, thank you, thank you, to say that rosy and I are happy with the photography you provided for us for our wedding is an understatement, it was everything we had discussed and more than we hoped, a relaxed and beautifully documentation of our day! The service and professionalism we received before, during and after our day has been incredible! We are and still will remain to sing your praises! Love Martin & Rosy.
A huge thank you for those amazing memories captured by Oana and Vali, and the brilliant editing by Linus. It was so important for us to be able to relive our Big Day, so we took a long time to decide who we thought would be the best to collect those souvenirs. How lucky were we to have found what we believe are the best wedding photographers: all the emotions are collected in those shots that we can't wait to put in frames and albums.