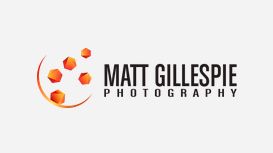 Much more than just a commercial product photographer.

A photographic image is the most effective tool that you can use to draw someone's attention to your product, business or project. Instantly relatable, it captures an object, place or person in a natural state much more than any other medium.

"Using my variety of techniques, with natural and artificial flash lighting, I am able to bring the most positive and aesthetic aspects of an object into focus, show an individual as the real person behind an idea and preserve the ambience of a unique location.
I work with you to achieve the effect you want from your photographs and combine it with my own commercial product photographer expertise to showcase your work and make sure that everyone can see it as positively as you do. I also offer portraiture for shots of your team, or just of yourself, and location shoots for those with a unique setting.

At the end of the shoot you will have a complete, comprehensive set of images that can be used for any purpose. Why not look through my portfolio to see what I have achieved for past clients, or contact me to see what I can do for you?"
Matt Gillespie
---
Reviews and Ratings
Charles, Falmouth, Cornwall
Awesome Photographer, with a unique sense of perspective, a innovative technique range and most of all very professional.