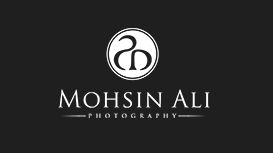 I am Mohsin Ali and for as long as I can remember I have been a creative person. Art permeates my work, the foundation of the artistic process, and my world. I am lucky enough to be able to combine my passion for art and creativity with the story of ultimate love. My desire to be a photographic storyteller - an unobtrusive documentarian of love, has led me the world of wedding photography.
My relationship with photography began when my Mum surprised me with my very first camera in 2010. I was instantly hooked and completely passionate about the process. I spent many hours looking and learning - became a sponge of sorts, soaking up all the knowledge I could find to decipher what I saw before me. Suddenly, the world looked so very different to me - a woven tapestry of vibrant colors, lush movements and sensual curves.
The passion I have for family and my respect for love has compelled me to document one of the most important days of a man and woman's life - their wedding day.
---
Reviews and Ratings
We do not have any reviews about Mohsin Ali Photography available right now.