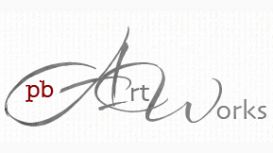 Welcome to the home of creative wedding photography. PbArtWorks is a dedicated wedding photographer based in the Shropshire area who also covers weddings and events as far away as Chester, Wrexham and North Wales. Phil, the director of PbArtworks, is an award winning wedding photographer whose approach fuses documentary photojournalism together with his strong artistic vision.
As a creative and intuitive wedding photographer, his approach has made him one of the most in demand photographers working in the Shropshire area today. At PbArtworks we use natural, unobtrusive methods to produce timeless images, each of which speaks of a particular moment in time.
---
Photos
Weddings
A wedding day is but a collection of moments, strung together by the narrative of the day… a story of emotions… those of joy, happiness… sadness, pride, hope and absolute and binding love. This is a collection of *moments* that I hope say something about the people involved… a collection of images that speak for themselves and carry their own narrative.
Portraits
A portrait session at our new studio in Oswestry is a chance to get all creative with light… we take great pride in working with our clients to make sure it has all the right ingredients, light and shade… combined with energy and enthusiasm. From the simple white background right through to the more sophisticated, we offer a complete service. Just get in touch for your very own PbArtWorks portrait experience.
Reviews and Ratings
We do not have any reviews about PB Art Works available right now.