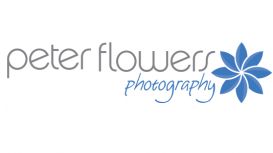 I moved to Bicester several years ago and share a house with my wonderful wife Natasha, daughter Bethany and our four legged hound Sadie. We have a couple of horses in the family, but they don't fit into our humble little home, instead they reside at the stables down the road (thankfully, could you imagine the smell?! phew!).
I've had a passion for photography for many years and have spent a long time photographing equestrian events around the UK. I have to blame this on my wife; she is the rider in the family. Although I've had riding lessons I still can't find the brake pedal when I need it. I tend to stay grounded with my camera, it's much safer.
I started shooting weddings back in 2010 and haven't looked back. I started the way many photographers do, shooting friends weddings, assisting and shooting with other professionals at every opportunity. This allowed me to find my feet in the world of weddings and to let me find my own style of shooting.
---
Reviews and Ratings
We do not have any reviews about Peter Flowers Photography available right now.