Steph and Abi believe your wedding should be one of the best days of your life, it will also be one of your most photographed days... therefore we feel its important that you like your photographer and can feel relaxed with them... So here's a bit of blurb from each of us:
Hi, my name is Steph and I live in the Hertfordshire countryside with my amazing husband, 3 cats, iguana and terrapins. I absolutely love animals and I'm a registered veterinary nurse. I'm a perfectionist who loves tea and very much dislikes even numbers, and I only ever wear odd socks… not JUST odd socks! I love to travel and don't like to sit still… about the only time I can actually sit still is if I'm editing photos!
I consider myself quite adventurous and get excited by the extreme. Photography wise, apart from capturing wedding days, I love the challenges of astrophotography and wildlife photography. Taking photos has been a hobby for near on 20 years but I was too scared to pick up an SLR, I was scared it might take the fun out of it. I couldn't have been more wrong. I'm self/Abi-taught and highly thankful to Abi for convincing me to face my fear and go with it and pick up a "big, proper camera", because now I get to "work" with one of bestest humans, Abs.
And I'm Abi… Hi there! I live in Bristol with my boyfriend Jack, and unfortunately, an animal free home. I'm used to living with cats, but as we live in a flat, we can't have any. However, we WILL have cats one day and I will return to my former self as a crazy cat lady. MOVE OVER JACK. I'm pretty new to the west side but love the city life, with the mix of cultures to experience within the world of food, and the abundance of street art!
I'm pretty much the opposite when it comes to Steph and her need to wear odd socks; mine HAVE to match other wise they are not coming near my feet! I love tea, a great variety of tea's at that. Photography started for me when my dad bought my first camera at the age of 10, since then I've always loved taking photos. Having achieved a National Diploma in photography, I then decided to further my education by completing a Degree within the field. Aside from capturing the love on wedding days, I also massively enjoy shooting the stars and the moon, and landscape photography.
If it wasn't for Steph, Adelphos wouldn't be here today! Working with Steph is like working with my best friend (excuse the Brie – I also love cheese. The food. Not cheesy lines. They happen by mistake). We're like yin and yang; we bounce off one another and hope you can feel our energy too! Enjoy the website, take a peek at the blog for exclusive reads & personal work and we hope to hear from you soon!
---
Services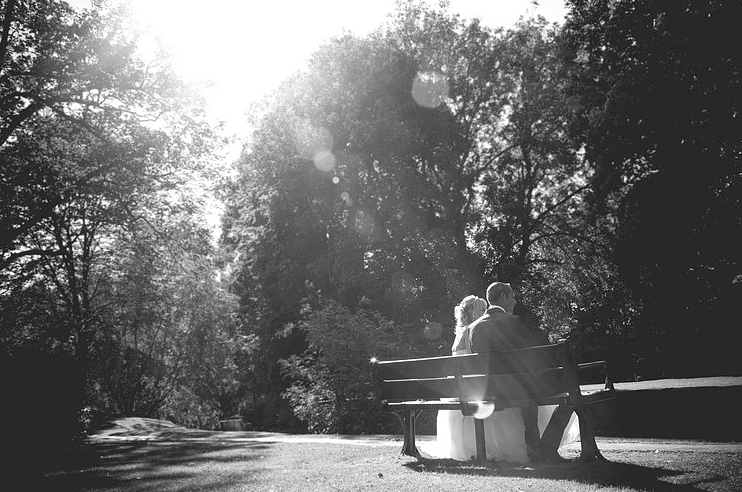 We specialise in natural and relaxed, storytelling wedding photography. We simply embrace the emotions that surround us on the day and capture the smiles, laughter and tears with honest and genuine images. We won't direct or ask you to stop what you are doing and smile for the camera, we will just catch the moment when it happens naturally.
The great thing about there being two us... we can capture your day from different perspectives, and it means we have more time to get some beautiful shots of your guests having an awesome time. You've paid well earned cash to spend your day with those closest and dearest to you, so when you look through your wedding photos, its lovely to look back and see that your family and friends also had a wonderful time.
I got married to my magical husband in 2012, and it was an amazing, highly emotional and overwhelming day. I can't put into words how fast the day goes, I felt almost drunk the whole day, and the only thing I had to drink was tea! It totally flew by, and even the next day, I couldn't remember certain things. When we received our wedding photos, as we looked through them we were presented with many moments we hadn't even realised had happened. This is what we want to do for you, to take you on a journey where you will relive one of the best days of your lives time and time again.
Reviews and Ratings
We do not have any reviews about Photography By Adelphos available right now.