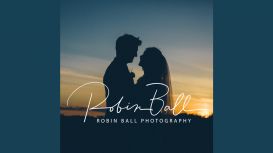 I'm a professional, editorial, portrait and documentary wedding photographer based in London and I love what I do! Photography is not just a job for me, but a passion, and I feel very lucky that I've been able to make a successful career out of something that I love so much.
My work is varied, from London Fashion Week, to the Rolling Stones, to your wedding – The Wedding of the Year!
I like working with natural light wherever possible and I aim to deliver the most interesting and relaxed photographs that you could wish for from your special day. My style is non-intrusive and I always aim to document natural, candid, unforced portraits, as well as creatively capturing your ceremony, reception, friends and family. Every wedding is different and the goal for me is to tell the story of you and your day.
Contact Details
Robin Ball Photography
93 Hurlingham Court, Ranelagh Gardens, Fulham
Putney, South West London
SW6 3UR
Larger Map
Get Directions
Reviews and Ratings
After spending quite a considerable time researching various photographers for our wedding in Nov 2016, I came across a Facebook advert for Robin and was impressed by his sample pictures which were just the style we wanted. One of our main requirements other than style was budget. Most other photographers who's work we liked we felt were overpriced and some to be honest very expensive. However the package we booked with Robin was extremely good value, especially alongside the quality of his work! We found Rob to be very relaxed and reassuring, he really put us both at ease. Also any questions we had were always answered very promptly. Although we weren't originally to bothered about having a "pre-wedding shoot" we actually really enjoyed ours and it helped prepare us for the big day in terms of what to expect. On the day itself Rob captured everything to perfection we could not have been happier with the pictures we received. On top of all this both our photo album and printed pictures arrived so soon afterwards, again this all just added to the excellent service. We couldn't recommend Rob highly enough, I don't think you'll be disappointed if you were to choose him as your wedding photographer. Stacey & Joel.
Rob is a fantastic photographer who doesn't pressurise you in any way. All the photos were very natural and relaxed, capturing your special day in a very authentic way. Rob makes you feel incredibly comfortable and at ease with the pre-wedding photo shoot and of course on the day itself. Additionally, Rob really listens to what you want and the aftercare and photos themselves were a spectacular quality. A very big thumbs up from us!
Found Robin Ball Photography through Facebook and as soon as we met him, we knew he would be perfect for our wedding. Highly professional, organised and very friendly, Robin made us feel at ease from the start. We had a pre-wedding shoot with him and within a week we had the photos back from that and they were perfect! As for the wedding itself, every shot he took was absolutely stunning! In most cases you didn't even know he was there with his camera and our guests said the same thing!
The album proof came within a week and we got the actual albums and memory stick back within two weeks after proofing them. The album pictures are absolutely fantastic as is the quality of the album itself. If you need a photographer for your wedding I couldn't recommend Robin highly enough! Friendly, relaxed, professional, perfect pictures...what more could you ask for?!? Definitely recommending him to anyone who asks about photographers in future.