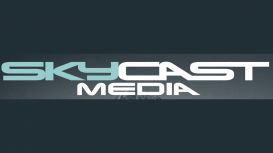 About Chris:
Chris has managed to merge his love of flying and his dedication for flight safety with his passion for delivering great aerial filming footage using the latest Unmanned Aerial Systems (UAS). When he is not flying a drone he will be droning on about flying, however amazingly, customers seem to love him.
About Richard:
Richard began work at a local TV filming company in the midlands specialising in promotional filming & film editing. It was soon after that he began to develop his passion for photography. Having travelled much of the globe through work and settling for a number of years in Denmark with his family, he now finds himself back in Shropshire, which has been an ideal place to develop the aerial filming business, due to its scenery and central location in the UK.
About Owen:
Owen is one of those annoying people who can do anything. He will pick up a golf club having never really played and proceed to thrash you even though you have been playing for years. As you can imagine, Owen is not very popular in the team but he is very, very useful.
Incredibly arty and creative, he talks at great length about "light" and is extremely capable at getting the best out of any camera work. In joining Skycast Media, Owen has developed his creative side further and has even managed to pretend he can't do some things so as not to be quite so annoying. These things include, paying for anything, driving or sharing.
---
Services
Unmanned Aerial Systems (UAS) have really taken off, pardon the pun, and it has opened up a vast array of possibilities.
The choice of aerial filming companies is ever growing and drone flying is continuously in the news, often for all the wrong reasons. When you are looking for the right solution for your aerial shots, safety must come first and at Skycast Media that is our policy.
Choosing the right team is important because aerial filming can be done reasonably quickly and safely if planned well, saving you the customer, time and money. At Skycast Media we use all our past experience in the military aviation world to provide you, through well planned work and great communication, the safest and smoothest solutions to your aerial filming needs whether it be for that "wow" factor to your media video or perhaps for cheaper ways to inspect your business, property, roof, mast, construction site or neighbour! (only joking, that's not allowed) .
See below just some of the work we can achieve for you.
Reviews and Ratings
We do not have any reviews about Skycast Media available right now.