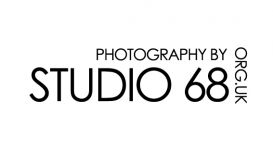 My name's Riaz Ahmed and I'm a Bradford, West Yorkshire. I have a true love of all creative areas, with a passion for photography & I am the owner of studio 68. I specialize in Event, Portrait and Wedding Photography. I am confident the quality of my work and my prices are hard to beat.
In the past, I have engaged in challenging photography projects like the Royal Wedding 2011, F1 Silverstone, London Olympics and now looking towards more exciting events. Recently, I have been involved in the Unofficial Bond Girl shoot with 007 events which marked the 51st anniversary of the James Bond franchise.
I make sure all photographs are carefully edited, colour or black and white. You'll receive your photographs digitally on a CD/DVD, which gives you an option to print, share on social media.
---
Contact Details
Studio 68
Studio68 at Asian Sunday, 18 East Parade, Little Germany
Bradford, West Yorkshire
BD1 5EE
Larger Map
Get Directions
Services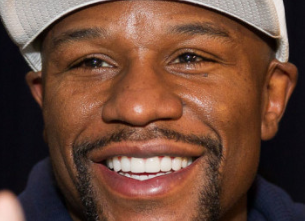 The age old saying, 'a picture speaks a thousand words' is undeniably true! One cannot lie to a camera! Photography has come a long way. From being the privilege of the rich and wealthy it is now readily available to one and all. The industry experiences rapid changes and ever increasing growth. Initially, photography was considered as a tool to capture important events and moments but today people are exploring the idea of capturing personal and private moments and viewing them through a lens.
Another important change is the increase in people considering photography as a profession that requires a set of skills and talent. After all, anybody can click a picture but it requires technical skill to be a photographer!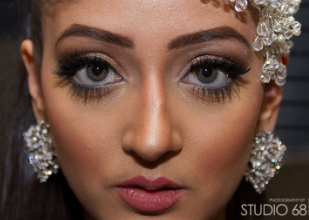 Weddings are auspicious occasions and each one tells a different story. As a professional Leeds wedding photographer, it is my job to make sure the best moments of the day are captured and preserved for you to cherish afterwards. I use my talents as a friendly and affordable Manchester wedding photographer to make your wedding day even more special.There are so many moments in a wedding that are sometimes missed. The look on your husband's face as you walk down the aisle, the look on your parents face as you exchange the vows and so many others. You are so focused on the actual weddings that you might miss out on these golden moments and it is my job help you relive those beautiful moments again and again.I am an expert in Asian wedding photography and cover both Asian and Non-Asian weddings with equal ease and professionalism.
My friendly and flexible wedding photography services are for everyone within 60-100 miles of the main city. Whether it is an indoor or outdoor ceremony I will capture the best moments of the bride, groom and special guests. Capturing those natural looks and embraces between your family and friends is what I love most about my job.I prefer to tell a story through all my photos. It is my professional agenda to not order people to say 'cheese' and look directly into the camera as the wedding progresses. I don't plan on getting in the way, but will definitely capture all of the excitement, smiles, sideways glances, hugs and emotions perfectly. I have an amazing ability to find and create unique frames for my subjects that create an intimate yet amazing imagery.I pride myself in my ability to tell every story differently and add a personal touch to every moment. I often throw the typical restrictive rules of photographic composition to the wind as I create stunningly dramatic images that draws the viewers' eyes right into the subject matter.
If you cannot see me throughout the day, but I manage to capture every details and every moment with perfection, I consider my job to be a success.If requested, I can also organise an hard copy wedding album.I make it standard practice to try and meet up with the wedding couple on location, before the event.This helps both me and the couple to achieve the photographs required.I look forward to meeting you and creating an album full of memories that you will cherish forever. You can browse through my wedding portfolio and if you like what I do, then do drop in a word. Contact me today to have your wedding covered by the most experienced and talented wedding photographer.
Reviews and Ratings
We do not have any reviews about Studio 68 available right now.