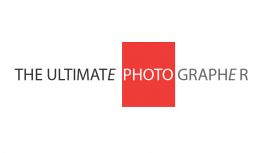 I am a professional freelance photographer based in the heart of Essex. Born in France, I developed a passion for photography at an early age, I received my first Polaroid camera at the age of 10 yrs old and started taking photo of my dad playing petanque, my grandpa napping under the Olive tree and my mum making my favourite jam!
A few years later, with my camera (upgraded from the Polaroid to a 35mm film camera) I had the chance of travelling around the world, doing some photo journalism and taking photos of people, animals, cities, snapping a farmer on top of the Mountain Range in Philippines, some kids playing domino in a back street of Beijing or simply a beautiful sunset over the Andes in Chile.
Today I am living with my wife and 3 children in a little village of Essex although my work takes me principally in London and all over the South East. I am still very passionate about my photography and when I am not working on a shoot with clients, i like walking the street of London or Cambridge in search of inspiration for my next Street Photography book. I also do some commercial Stock Photography, you will find a few of my shots on this website.
And of course I enjoy spending time with my children (read: taking photos of their every moves!). They all have a camera and we often organise some photography family competition on the weekend where we pick a topic and take lots of photos (the winner usually get some pocket money), it's a great way to develop their artistic side.
Having set-up The Studio in 2017, I am now able to offer Studio shooting session for more formal portrait, professional headshot, portfolio, social media or simply beautiful memory of your children.
Reviews and Ratings
Christine R, Chelmsford, Essex
We have used Eric a couple of times now and we can only highly recommend him. He took some amazing photos that we will treasure forever! He was very patient and made the whole process a fun afternoon!
Eric takes amazing pictures and manages to capture natural beauty really well. Would thoroughly recommend him!
Eric is a super photographer & he's got the swag!!!