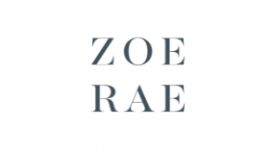 So you want to know a little more about me? Great! Well, I'm a Mum, I live in Aberdeenshire, and I've turned my love and talent for photography into a full-time business. I previously worked as a nurse and an account manager, but becoming a photographer allowed me to follow a career I am incredibly passionate about – I LOVE what I do!
I specialise in family, baby and wedding photography Aberdeen, Aberdeenshire and across the rest Scotland. I can honestly say that working with my clients to create beautiful, timeless images brings me an incredible amount of joy and made my career change the best thing I ever did.
I want my passion for photography to really jump out of your photographs to create images you'll look back on with joy for the rest of your life. (I'm passionate about a lot of other things too – a wonderfully tasty lemon tart, a crisp white Rioja, but mostly my two amazing girls!)
I am a qualified member of the Guild of Photographers and finalist in the Top Tier Wedding Awards 'Best Photographer' Category for the last three years. So now you know a bit more about me and my story – let's capture yours! Get in touch today to start your journey with me.
Photos
Wedding Photography
Being a wedding photographer is an absolute privilege and I love everything about being there to document your big day. I want to capture your connection, your story and document your day so it comes to life over and over again. I aim to shoot your wedding as unobtrusively as possible chronicling the details and emotional moments you may miss among the wedding furore. The way your mum wore that huge hat, the really weird way Uncle Ralph danced, the smile on your soul mate's face as you gazed into each other's eyes at the altar…
Below are a collection of images from some of my previous weddings. They'll give you a really good idea of my approach and the finished images you can expect if you choose me as your wedding photographer. I even have a short video where I detail my approach throughout the day – you can view it here: Weddings With Zoe Rae Photography. If you like what you see then get in touch!
Reviews and Ratings
Amazing photographer, caring & doesn't rush you and listens to everything you would like and makes them special thank you, Zoe, was a great photoshoot & we all loved it.
What a treat Zoe was to have on our wedding day, no pressure was put on us at all, Zoe kept us well informed of the time and always offered us different options on what we wanted to do. Such an easy-going and fun personality it really was an honour to have her as our photographer. As for the photos, wow, absolutely stunning, couldn't be more happy with them. Thank you for everything Zoe. Highly recommended.
One word… Amazing!!! Zoe was our photographer for our wedding and she has been an absolute star throughout the whole process. As soon as we met her we just clicked because she's not just a great photographer, she's also such a lovely, bubbly person who is clearly really passionate about her job. She felt like a guest at our wedding and everyone has commented on just how great she was and how amazing her photos captured the day. Her communication throughout was brilliant and so quick at getting the photos to us. She even sent us a selection of photos just days after the wedding which was so fantastic to awe at so soon after our special day! My husband and I are not very photogenic people and often we do not get great photos of us, but Zoe made us feel so relaxed and captured so many beautiful natural photos of us which we will treasure forever. I cannot recommend Zoe highly enough!!