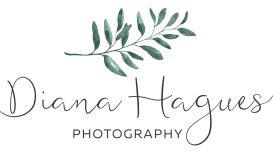 I'm Diana. I'm a documentary photographer in Cambridgeshire, specialising in baby, couples and family photography. I love telling stories through imagery and capturing emotions and connections.
My world consists of my husband, two young (and incredibly) energetic boys, and our pet dog. I was born in Hong Kong, grew up outside London and now live near Cambridge.
I like to think that's why I am an adventurer - I love fun and exploration!
I love spending time with my family. At home, we love to play games, hide + seek, or football in the garden. There are usually sofa cushions and throws lying around in our house as the boys like to create makeshift dens. It's messy and chaotic at times, but I wouldn't have it any other way.
---
Testimonials
When I saw the photos of our family shoot, the first word that came to my mind was BEAUTIFUL. The photos were all so lovely it was difficult to decide which ones to hang up in the house. Diana managed to take some wonderfully colourful photos even though it was in late winter. As the photos were all so natural, they really captured my daughter's different personalities. Would highly recommend Diana for anyone who wants a relaxed and natural style of family photos.
Huntingdon, Cambridgeshire
We booked Diana for an outdoor family shoot and I couldn't be happier. We spent a lovely hour in the park and by the river playing, it didn't feel like a photo shoot at all. Diana really captured the essence of our family in a beautiful and unique way and I will treasure our photos for years to come. Highly recommended, thank you so much.
Diana's photos are stunning!!! She came and captured our family comfortably at home. She made both of our girls feel relaxed and happy to get involved. Catching natural moments of our everyday lives, that will be treasured as memories for years to come.
Huntingdon, Cambridgeshire
Diana is a relaxed, calm and natural photographer who provided a fantastic collection of photos that tell the story of our everyday life. We used Diana for a newborn shoot and the photos captured such special moments in the most natural way. These moments that were caught on camera are a treasured reminder of those magical times that pass us by so quickly.
Amazing! A natural flair for creativity and style - Diana's stunning photographs capture a moment in time beautifully, leaving you to relive the memory for years to come.
Very professional and talented lady. I would not hesitate to recommend to anyone.
Her work speaks for itself! Thank you.
Cambridge, Cambridgeshire
We love how amazing and natural our photo shoot was, we have now the pictures on the wall. Highly recommend Diana's work, she manages to get somehow what you are wanting to show in that moment! Will definitely use it again.
Huntingdon, Cambridgeshire
I used Diana for some commercial shots to advertise my drama school and was so delighted with the photos. She has also begun to take acting headshots of my pupils. She is professional and efficient. I highly recommend her.
Reviews and Ratings
We do not have any reviews about Diana Hagues Photography available right now.