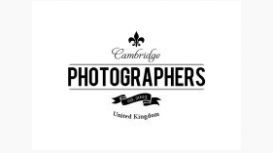 Our network of Cambridge photographers (UK) includes a wide range of full time skilled professional photographers who are all passionate about their work.
Our Cambridge photographers are friendly and unobtrusive. Their experience allows them to understand most requirements and even offer advice to you. Great communication between the client and the photographer is key to a successful shoot.
Request a quote today and bag yourself a pro!
We only charge for your photography coverage. Otherwise there are no hidden costs, and because we work locally, there are no travel fees. Book one of our Cambridge Photographers today!
Business Verification Status
Reviews and Ratings
Very user friendly, easy to book, turned up on time, took great informal photos of whole party and some posed ones of different groups I specially wanted. Send a USB stick as well as a link to complete set as requested. What's not to like?
I commissioned Cambridge Photographers to photograph our cable management product installation at the Fitzwilliam Museum in Cambridge. Communication was quick and efficient and the brief was carried out exactly to my requirements which resulted in some great installation images of our product that we will be using in the electrical trade press.
We were thrilled with our photographs. You were so easy to work with and know exactly the style were we looking for. You were very unobtrusive on the day but managed to capture everything. Your easy going nature kept us both very relaxed. The pictures captured our big day perfectly. Thank you so much!